Our wonderful Sustrans recreational cycle, walking, riding track is now complete from Connel to Creagan bridges.
the last section has been finished and it was officially opened this week ..
Not only does this provide a great place to walk and ride on the weekends and for tourists, but it makes the perfect safe Route to School for pupils from North Connel to Barcaldine.
More on the route .. https://www.transportxtra.com/publications/local-transport-today/news/60865/national-cycle-network-upgrade-kicks-off-with-caledonia-way-project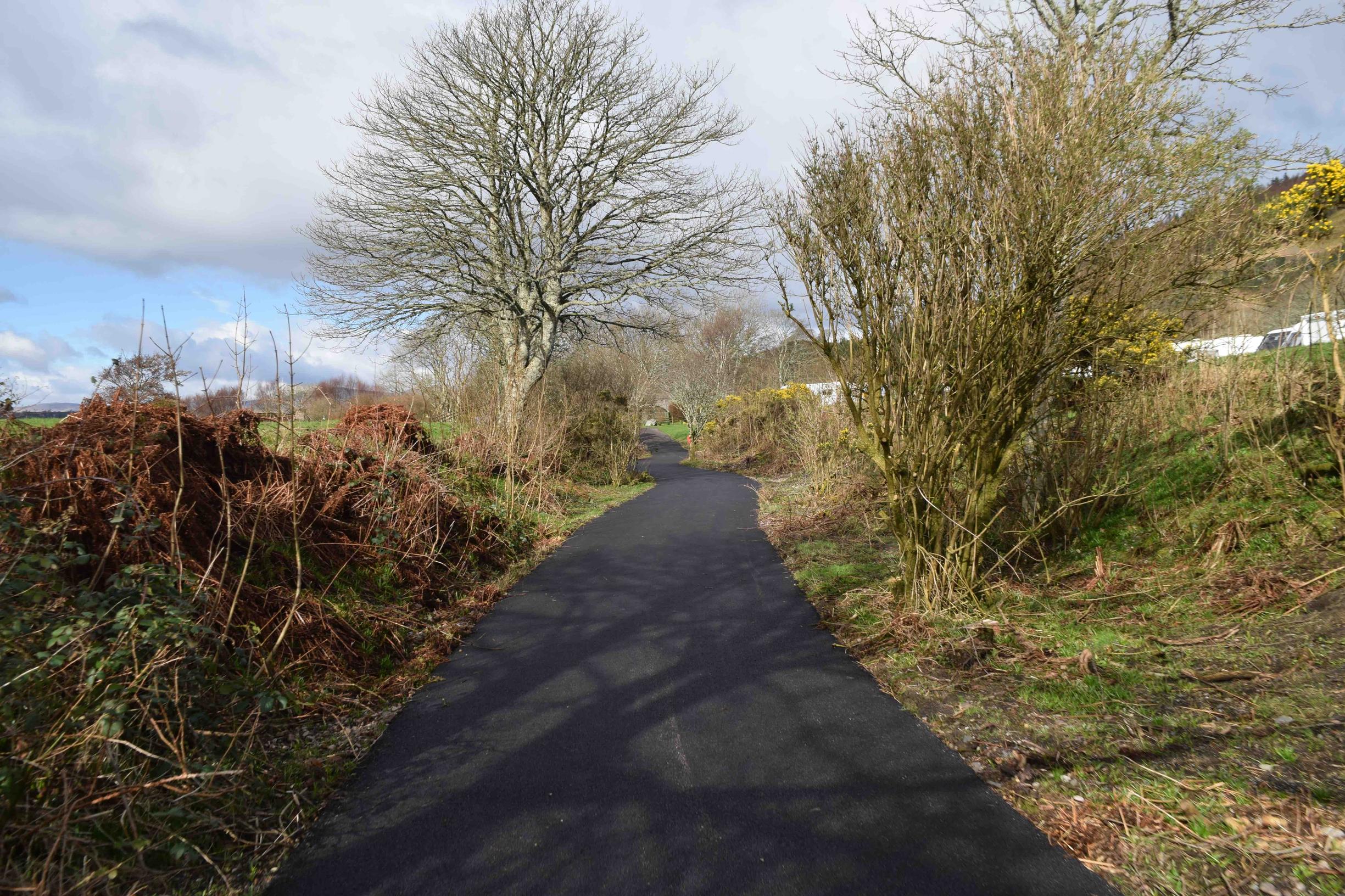 April 16, 2019
Posted in: Community
No Comments
Scottish Wildlife Trust talk by Max Bonniwell, farmer of Dalvuie and Achnacree Moss
7.30 pm SAMS Thursday 17th January 2019
All Welcome
January 12, 2019
Posted in: Community
No Comments
from the Lorn Natural History Group facebook event 
January's field trip takes us along a stretch of the Caledonia Way, aka the Sustrans Cycle Track. We'll start at Sutherland's Grove and walk in the direction of the former Sea Life Centre. We will be mainly looking at lichens and winter fungi, plus anything else that is around.
We can expect to see many fine old trees with lichens of the Lobarion community. We will certainly see our Species of the Month, Common Dog Lichen, and can look for other types of dog lichen to compare it with. We may find some Birdsnest Orchid (in its winter form), and will try to add one or two new names to our humongous cycle track plant list which stands at at least 354 (will check exact number in time for trip).
Date and time: Sat 19 Jan, 10.00 a.m.
January 10, 2019
Posted in: Community
No Comments
The Appin murder has been a popular topic of books and talks in recent times, and here is another perspective
Appin Historical Society 19 January 2019      2.30 pm   The Appin Murder – An Inside Job?: Alan MacInnes
January 8, 2019
Posted in: Community
No Comments
from the Bookends Benderloch facebook page
This SATURDAY 19th January The Reading Room in The Victory Hall Benderloch is open all day from 11am until 6.30pm.
It's a cosy space filled with comfy sofas and armchairs and we have so many pre-loved books stacked on the shelves…loads of new children's and adult's books donated to us since Christmas. Come along and browse, read, swap, borrow or just take away the ones you like.
This is a FREE event but any book or monetary donations are welcome.
January 7, 2019
Posted in: Community
No Comments
Argyll and Bute Council's Housing Services will be having a drop in session at the Victory Hall from 3-6 on the 8th of January

January 3, 2019
Posted in: Community
No Comments
Follow the Victory hall news on facebook  https://www.facebook.com/victoryhall1919/
The Post Office is now established on most Monday Afternoons, but occasionally it cannot open. Updates are posted on FB
January 3, 2019
Posted in: Community
No Comments
Jess Smith, the wonderful author of her traveller families tales, always so popular in the area, returns to share the film Sense of Identity, from the Heart of the Travellers. Jess is such an engaging traditional storyteller and singer, always has tales to tell of her family, who were staying at the cave at Keil, by Victory hall, in the 1861 census. 
January 2, 2019
Posted in: Benderloch, Community
No Comments
'The Ardchattan Kirk Session has asked Argyll presbytery for permission to sell Ardchattan Church and their request is currently under consideration. The Kirk Session has decided that the congregation's other building, St Modan's Church in Benderloch, would best serve their long-term vision and needs,' added the spokesperson.
Ardchattan kirk, built in 1836, serves the communities of Benderloch, Bonawe, Barcaldine, North Connel and surrounding areas.
November 3, 2018
Posted in: Community
No Comments
We have some serious road closures coming up
here are the details from Transport Scotland
November 2, 2018
Posted in: Community, Roads
No Comments