Life Changing Films and Health & Happiness talks
From Mairi Stones of Change is Always Possible, Benderloch
Free Health and Happiness Talks
: My journey to find recovery from ME/CFS has taken me along many fascinating paths. Not only have I now added EFT and Matrix Reimprinting to my list of qualifications and experience, I have learned a whole new way of looking at and treating what ails us. 
Through these monthly talks I hope to encourage, support and inspire you to make positive changes in your own lives so you too can improve your health and happiness. Held in Rockfield School, Oban.
Films That Transform
: the last few years have also introduced me to many interesting and fascinating non-mainstream films which I believe are life 
changing and can help you transform the way you see yourself and the world.
 I want to share these with others, partly to spread the word but also as a way to meet and spend time with others who are interested in these subjects. Held in Victory Hall, Benderloch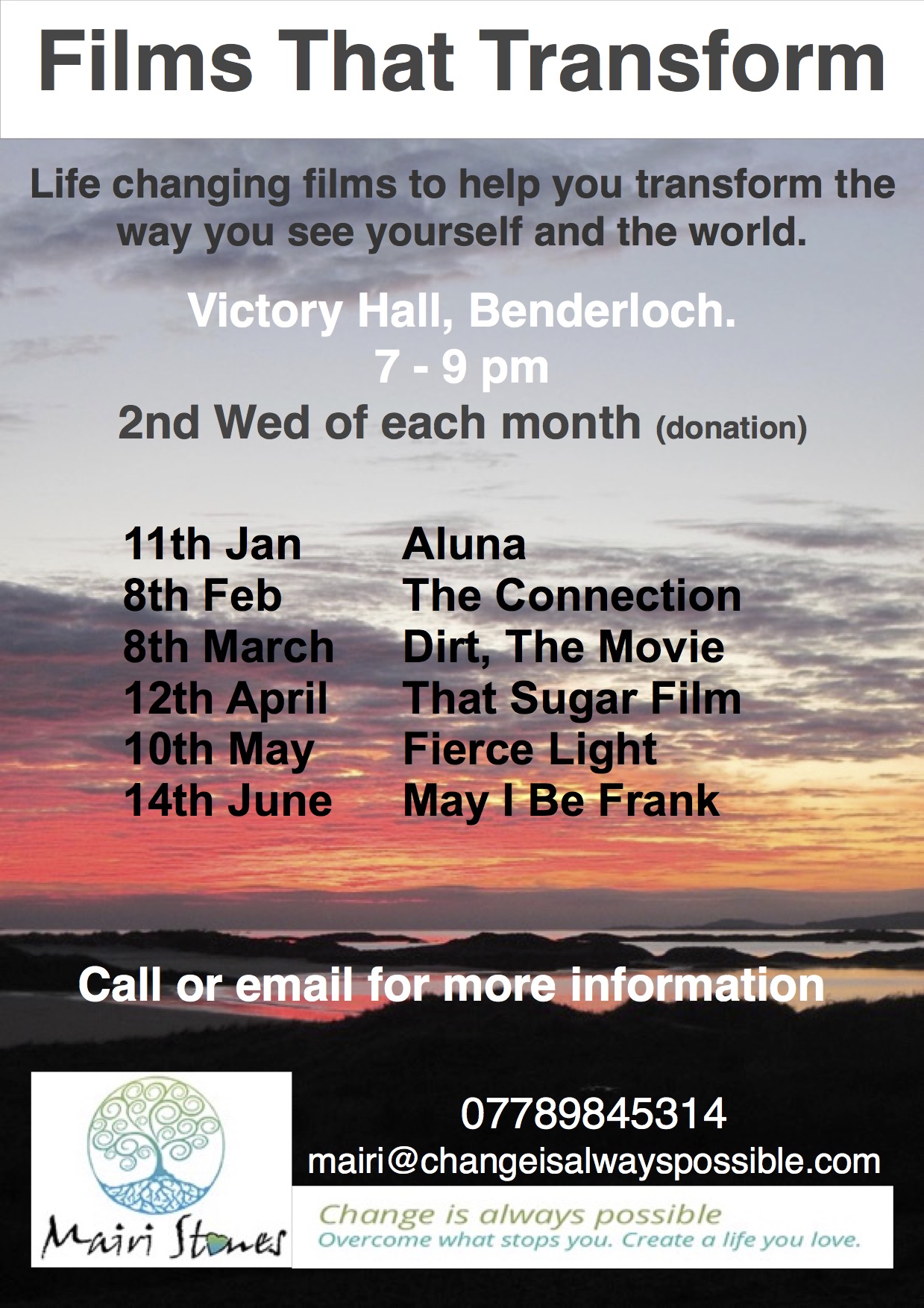 January 10, 2017
Posted in: Benderloch, Community, health